Extending XSLT with Java & C#
The world is not perfect. If it were, all data you have to process would be in XML and the only transformation language you would have to learn would XSLT. Because the world is not perfect, sometimes you have to find ways to bridge different systems that were not designed to work together.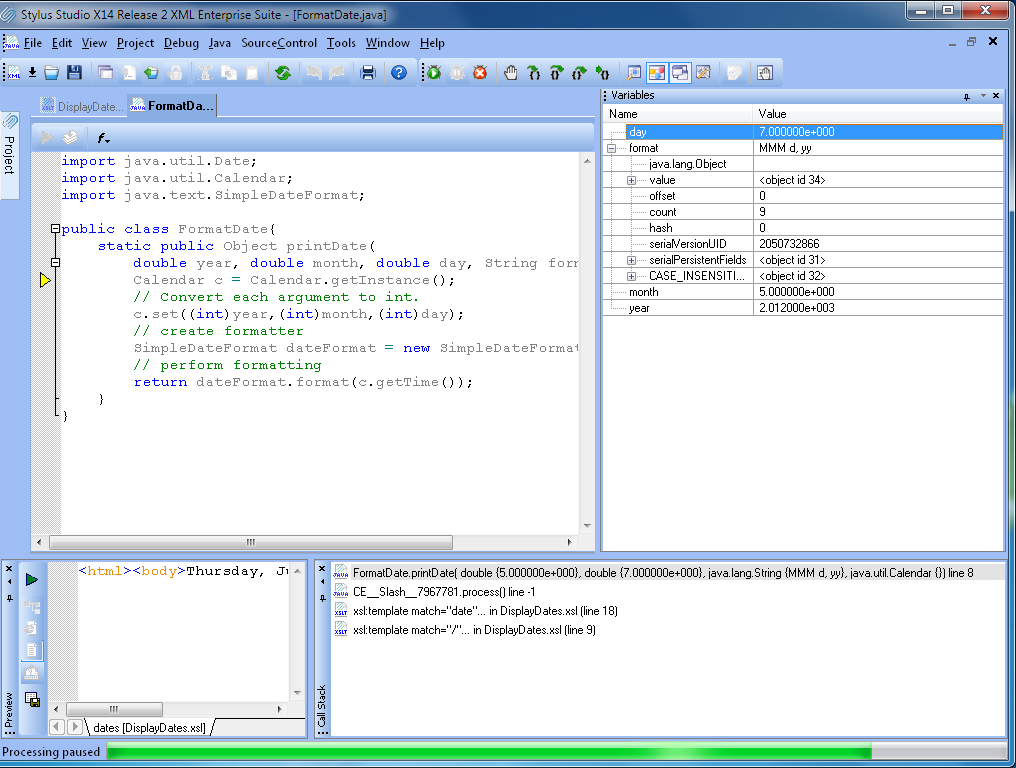 The most popular XSLT processors have been designed, from the very first release, to take advantage of the framework on which they run; for example Apache Xalan-J and Saxon allow calling Java functions.
In this article, we will look at a variety of techniques for invoking native code from XSLT to extend the language beyond its capabilities.
Read the Full Tutorial >
Customer Story - Dana Pearson
I am a librarian with no background in computer science. I work as a consultant to libraries, digitial libraries and publishers. I work with metadata; MARCXML, Dublin Core, RDF, ONIX and variety of other schemes and content marked up in XML. I acquired Stylus Studio because I needed a tool but also to learn XSLT along with various books on the subject I bought.
Read the Full Story >